Remember when security guards used to call for backup on handheld transceivers? An alarming number of security companies still use them for communication during guard patrols. Why use these ancient devices when we have NFC-enabled, multi-purpose, and affordable smartphones in the market? Conveniently, there are now telematics solutions specifically for managing mobile workers using these smartphones together with NFC – an ideal system for facility management and guard tours.
NFC is something we have discussed previously
as a technology that is being rapidly absorbed by the tech community.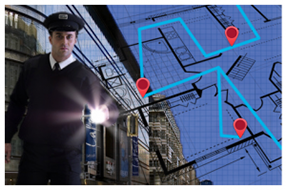 So how is it used for guard patrols? It's simple. Equip each guard with an NFC-capable smartphone, used to swipe NFC tags located at checkpoints, destinations, and rooms on patrol routes. When these tags are scanned using
inViu NFC-tracker
, the data from the tag, along with the GPS timestamp, is sent to our servers in real time. This data can be viewed and analysed via our telematics software,
inViu pro
, for effective monitoring. You can even turn these smartphones into GPS devices by installing the
inViu routes
app, making it easier to locate your guards in case of emergency.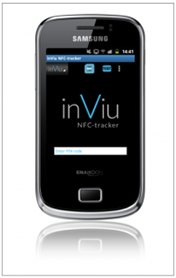 A mobile security services provider recently switched to the ENAiKOON guard tour monitoring system, dramatically changing the way they perform their patrols. Bergische Security from Solingen, Germany, used to use a system that required wands that read barcodes. The company faced many inconveniences with the old system, having to collect the wands after each shift to upload the data. It also failed to provide real-time locations of the guards and could not read the barcodes under poor weather conditions. When replacement parts were needed, they were expensive as the parts were only exclusively available from one supplier. These challenges made Bergische Security search for a new solution. Once ENAiKOON's solution was implemented, the wands were replaced with NFC-capable smartphones, improving the communication between the dispatcher and guards. Guard-tour data is now transmitted in real time and viewed immediately by Bergische Security and their clients. The supplier-neutral replacement parts have helped the company find affordable replacements with ease. "The ENAiKOON system is more affordable compared to our previous system and other industry-specific solutions, for both the initial package and the running costs," says Evelyn Neuhaus, the assistant managing director of Bergische Security. "Moreover, with the exception of the software, ENAiKOON's system is supplier neutral, only requiring off-the-shelf, NFC-capable Android smartphones. The permanent data transmission and localisation of the devices are big advantages. If checkpoints are missed, we immediately receive an alert message. When security guards require assistance, we know their location instantly. When we have special requests, we can send the nearest security guard. Other big advantages are the ability to use a combination of different tools on one smartphone as well as the flexibility that we gain with the system." Having an inexpensive yet effective and efficient guard tour system has optimised Bergische Security's operations. With improved communication, guard performance, overall safety, and productivity, the company now experiences more transparent partnerships with their clients. For further information or a free trial kit of the system, contact ENAiKOON at
sales@enaikoon.com
.