It was not so long ago that we used paper maps to navigate, yet today we use our phones for everything – including navigation. It's hard to imagine a world without our maps application or navigation system. How did we become so dependent on this GPS technology? Why is GPS so important in our lives?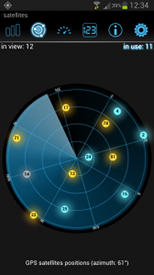 Before we dissect GPS's role in the world today, let's talk about what exactly GPS is and how it works. The Global Positioning System (GPS) is actually run by the US Department of Defence, a project that started in 1973 in search of a better navigation system. Originally developed for military use, the system consists of 24 satellites travelling 19,300 km above the earth in controlled orbits twice a day. These satellites are built to last 10 years and are replaced after this time by a new one that gets launched into orbit. To access GPS data one must use a GPS receiver. The receiver must be locked onto the signal of at least three satellites to calculate a 2D position (latitude and longitude) and have the ability to track movement. With four or more satellites, the receiver can determine a user's altitude, making it a 3D position. This process of locating is called trilateration, where the intersection of three sphere surfaces determines a user's location. GPS can determine location, velocity, time, speed, bearing, trip distance, distance to destination, sunrise, and sunset.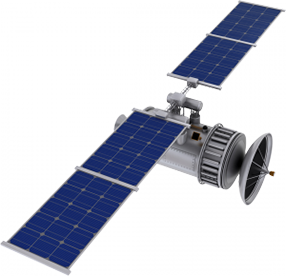 As you can see, this wealth of information has benefited countless industries, such as
transport
,
logistics
,
construction
,
security
, government, mining, and
waste management
, just to name a few. The ability to track mobile objects in real time has improved productivity across the board. Sectors that use vehicles and machinery benefit the most, with GPS devices being able to transmit data regarding vehicle condition and CAN-bus.
Fuel consumption and fuel theft
can both be controlled using the right accessories and software. Being able to select the most efficient routes for driving jobs and analyse driving behaviour has helped companies save on fuel costs, which account for a huge portion of operating expenses. GPS has unquestionably made a strong impact on how people run businesses, but it also equally influenced how people live. Our cars now have built-in navigation systems. We use our smartphones for directions while travelling. We ask our phones where the nearest restaurant is.
It tells us where our friends are
. Our pets can now be tracked and located when lost. GPS receivers are indispensable tools for geocaching and
OSM mapping
. As more uses come out of this technology, the more dependent we become and the more trust we have in GPS. That being said, this trust can be dangerous for some. People from all around the world have experienced GPS errors and navigation disasters. See how
some have driven into a lake, bay, house, cliff, park, and sand pit.
What one can do to avoid such situations is to evaluate the GPS accuracy of one's current position. As mentioned earlier, GPS positioning requires the presence of at least three to four satellites. This can be determined using handheld GPS receivers or convenient smartphone apps.
inViu GPS details
is a free Android app that shows the satellites in orbit, GPS accuracy, cardinal direction, compass, GPS time, and current location. When using GPS, let's try to use our eyes and trust in solid data before driving into situations that can be easily dodged. These mishaps are rare cases, and for the most part, GPS has proven its value for both private and business use. If you're looking to enhance your business with GPS,
contact ENAiKOON
or check the list of
case studies
to see if there's a solution for your industry. Otherwise, if you want to have a little fun by turning your phone into a
complete GPS receiver
or
GPS tracking device
, explore our
free Android apps
.