CAN bus fuel management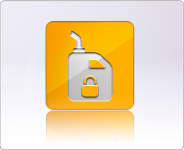 Company
Spedition Schroeder Logistische Dienstleistungsgesellschaft mbH
Teterow/Mecklenburg, West Pomerania, Germany
Jan Schroeder, Jörg Schroeder (General Managers)
Sector
Perishable goods transport
Background
Schroeder Transport is a family-run transportation company that guarantees the safe and economic transportation of goods for both short and long distance transports. Schroeder offers its customers overnight and door to door delivery service. Depending on the task, they promise a 24 hour delivery within their local area of distribution and a 24 to 48 hour delivery within Germany. The company is certified for the transportation, storage, and distribution of refrigeraeted goods according to the IFS Logistics Vers.2
Problem
Many orders are no longer as profitable as they were a few years ago due to the increase of fuel costs. Therefore the goal is for the drivers to reduce their fuel consumption by 10%. This has enabled our customers to objectively compare individual driving styles and fuel consumption of different vehicles and drivers in various categories. "We don't want to compare apples to oranges, our goal is rather to develop a fair evaluation for the driver," says Jan Schroeder, one of the two managing directors of the firm. Schroder operates both local and long haul transport, because of this different standards are taken into account.
Solution
The Schroeders equipped over 50 trucks with the comprehensive CAN bus solution from ENAiKOON. The web portal, inViu pro, is configured by us so that Schroeder receives a summary of important, easy-to-read data. It can create groups and filters so that custom reports and charts can be created; for example, reports can be created comparing long and short hauls by fuel consumption, speed, and RPM. Schroeder utilises this in an ambitious way: they have configured the data so that all drivers will be ranked based on their fuel consumption. Whoever consumes more gas will be ranked lower than those consuming less.
Conclusion
They have implemented an incentive plan based on who ranks the highest in hopes to motivate the drivers to use less fuel. Their goal of a 10% decrease in fuel costs per driver through enhanced driving behaviour is now within reach. Apply this to 50 long-haul trucks for a savings of almost $ 300,000 per year – the cost of two new trucks.
The following devices, accessories, applications, and plugins were used for this solution: