How you can benefit from the
ENAiKOON locate-19
Geofence – the virtual fence
Behind this concept lies a simple but effective way to define areas on a map. For instance, if parents want to monitor their child's whereabouts, they can easily make geofences around the routes that are travelled daily by that child. Simply insert one or several geofences around a school, bus stops, day care, the babysitter's house, or sports club locations. If the child enters or leaves one of the pre-defined areas, a short e-mail or text message (SMS) notification is sent to the user. This short message gives parents reassurance that their child has arrived safely to the destination.
There are a multitude of uses for geofences and alarm features for when trackables (tracked objects or people) enter or leave specified geofence zones. Trackables can range from people to vehicles such as motorcycles, RV's, boats, and cars.
Take advantage of geofences and be informed quickly when an unplanned deviation occurs. Save time by looking at the interactive map in
inViu
to view all of your trackables at once and know where everything is located in real-time.
Security
Give teens more freedom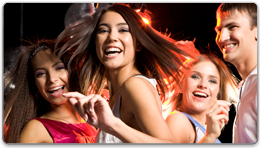 Parents have a great responsibility for their children, and although they know some freedom must be given to their children as they grow older, how can they keep tabs on their kids without crossing boundaries? How can teenagers learn to be responsible while given the freedom needed to grow up? The solution: leave a locate-19 with the child and have peace of mind without constant control. A quick look at
inViu
will let parents know where their teenagers are located. Have security at your fingertips without having to make multiple phone calls or embarrassing scenes in front of your teen's friends and classmates.
Locate seniors
As seniors, people often suffer from various old-age diseases, such as dementia and Alzheimer's, that make them require constant care. Places that used to be familiar become inescapable labyrinths to them. Giving such seniors an ENAiKOON tracker can greatly ease the caregiver and supporting family members by knowing where they are at any given time. With the establishment of a geofence, a virtual monitoring area, family members and caregivers are alerted whenever the device leaves this pre-defined area. This makes it easier to locate and bring the missing person home safely. The ENAiKOON locating device is equipped with an emergency button that triggers an emergency phone call or a text message (SMS) to a pre-defined set of telephone numbers. Let the seniors enjoy their independence longer with the ability to react quickly in an emergency. The locate-19 is small, lightweight, and versatile as it can be discretely attached to almost any clothing.
Child safety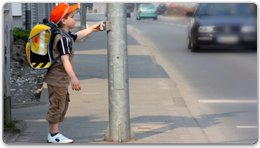 Giving children a small ENAiKOON tracker is the easiest way to know where they are at all times. Simply log into inViu to find out where they are and if they needed just a little bit longer to get home from school. The ENAiKOON locate-19 tracker lets parents know the exact location of their children at any given time. The security of children is of utmost importance to any parent, and this tracker gives them peace of mind as it helps ensure their child's safety.
Mobility
Document and share trips and routes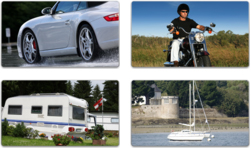 Bring a small ENAiKOON tracker on your next vacation and keep track of the GPS coordinates of the routes that were taken. Be able to document all travels made with a car or RV, see the hiking trails and Sunday driving routes that you took, and show your friends later in
inViu
some of the great bike trails that were found and recorded.
The routes can be tracked on the inViu map live by family members back home or share the locations and routes via Facebook or Twitter.
Theft protection
Find the location of trucks, motorcycles, and cars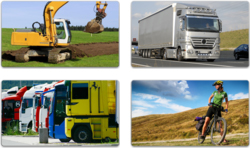 Protect vehicles by equipping it with an ENAiKOON tracker. Always know where to find the trackable (e.g. car, motorcycle, boat, or RV) and be notified when it is moved without consent.
In the case that the trackable is stolen, be able to find it immediately on the
inViu
map and promptly give the police the exact GPS location of the stolen vehicle. Increase the chances of retrieving stolen items with the help of locate-19.
Read ENAiKOON's legal and privacy policies.