Fleet dispatching and coordination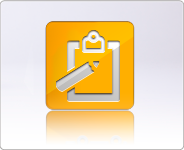 Company
Firma LEGEND,
Dresden, Germany
Karsten Hiehle, CEO
Sector
Towing and roadside assistance
Background
LEGEND is one of the biggest towing companies in Dresden, Saxony. With "assist, salvage, and transport" as their slogan, Legend has a large fleet of vehicles in order to fulfil their mission.
Problem
The diversity of their jobs and the size of the fleet require excellent coordination. Their fleet is dispersed throughout the day to different locations, and when an emergency call comes in, they need to be able to react quickly and know which tow truck is closest to the scene.
Solution
"With ENAiKOON's telematics solutions, we increased the performance of our vehicles by 40% and customer satisfaction with our improved efficiency. The detailed reports on our staff's driving behaviour allowed us to provide personalised training for them, resulting in a 30% decrease in fuel consumption. In addition, thanks to ENAiKOON's GPS devices, we were able to avoid over 20 fines for alleged driving violations by proving that the vehicles were elsewhere during the alleged times of the violations."
Conclusion
"Our investment in telematics has more than paid for itself for LEGEND." ENAiKOON's telematics solutions reduce costs and improve the management of vehicles.
The following devices, accessories, applications, and plugins were used for this solution: