Management of guard tours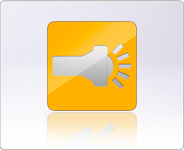 Company
Bergische Bewachungsgesellschaft m.b.H
Solingen, Germany
Assistant Managing Director- Evelyn Neuhaus
Background
For six years, Evelyn Neuhaus has been the assistant managing director of Bergische Security, a company that provides mobile security services for many businesses in the Solingen area.
Problem
The guard monitoring system previously in place consisted of a wand that read a barcode and then was returned at the end of the shift to a central location where it was then uploaded. The system was expensive, couldn't provide real-time data about where the security guard's were, the barcodes weren't readable in poor weather conditions, and the replacement parts for the readers were very expensive because they could only be purchased from one supplier.
Solution
The old system was replaced with ENAiKOON's NFC-tracker, a guard tour monitoring system using NFC technology. "The ENAiKOON system is more affordable compared to our previous system and other industry-specific solutions, for both the initial package and the running costs," says Ms. Neuhaus. "Moreover, with the exception of the software, ENAiKOON's system is supplier neutral, only requiring off-the-shelf, NFC-capable Android smartphones." The wands were replaced with NFC-capable smartphones, improving the communication between the dispatcher and guards while allowing the guard-tour data to be transmitted and viewed immediately by Bergische Security and their clients. Furthermore, since the replacement parts are supplier-neutral, the company is able to find affordable replacements easily. "The permanent data transmission and localisation of the devices are big advantages," adds Ms. Neuhaus. "If checkpoints are missed, we immediately receive an alert message. When security guards require assistance, we know their location instantly. When we have special requests, we can send the nearest security guard. Other big advantages are the ability to use a combination of different tools on one smartphone as well as the flexibility that we gain with the system."
Conclusion
For Bergische Security and their clients, being able to monitor security guards in real time has led to better communication, response time, guard safety, and flexibility within the company, as well as a more transparent partnership between the company and their clients. The inexpensive initial setup and upkeep of the system make the NFC-tracker the most affordable and effective guard tour monitoring system available.
The following devices, accessories, applications, and plugins were used for this solution:
Galaxy Mini 2