A multi-functional and user-friendly software
inViu is a highly secure web-based application that processes your telematics data with pinpoint accuracy. The application has been developed in Germany and is being hosted by servers that are based in Germany.
Find the perfect solution from the three-tiered inViu system
ENAiKOON offers a large modular system where every need can be individually fulfilled. With personalised consulting and a large selection to choose from, your solution is tailor-made to meet all of your needs.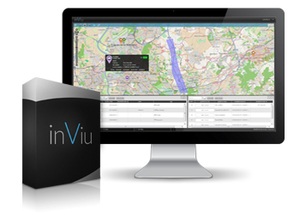 How can inViu complement your business?
immediate online access with no downtime nor any software to install
save time as it sends data quickly with wireless networks
retrieve data via any web browser on your PC, tablet, or smartphone
enhanced flexibility with easy integration into third-party applications
For a free and detailed look at inViu pro, our online fleet management software, simply click on the button below and then click on demo above the sign in box.
The innovative web portal with a bold yet functional design, has a simple and intuitive user interface that works in conjunction with all of ENAiKOON's telematics
devices
as well as
inViu routes
.
inViu web offers the basic functions of GPS management, which consist of setting up geofences and alerts as well as organising trackables. All of your relevant trackable data is available through one easy interface, including the current position which is displayed on the online map with a custom pushpin, and the last 100 position status reports.
inViu pro is a robust version of inViu web, with additional features available through the various plugins. Aside from the basic features of location, routes, and geofence monitoring, inViu pro's plugins offer employee, fuel, threshold, CAN bus data, and tour management with these plugins:
staff-tracker
,
fuel-tracker
,
tire-monitor-system
,
can-66
,
limit-checker
,
messenger
,
temp-checker
, and
tour-checker
.
Combine inViu pro, ENAiKOON's telematics
devices
, and the Android app,
inViu routes
, for a complete and unrivalled solution. Let the experts at ENAiKOON help you build the right solution for your business needs.
With the ability to synchronise with inViu web, inViu routes is more than just your average GPS app. Not only will it let you see your current GPS position on a map, but it will also allow your smartphone to send your GPS position to the inViu servers where the data can be viewed and analysed like a telematics locating device.
Know where your
trackables
are with a simple glance, on the go or at the office. Take advantage of all inViu features by using inViu routes in conjunction with inViu web or inViu pro.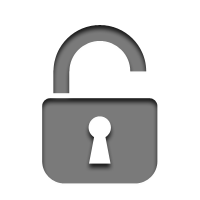 With no software installation necessary, you can access inViu on any web browser or mobile phone with your
ENAiKOON iD
.