ENAiKOON
inmarsat locate-30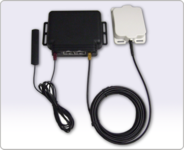 ENAiKOON inmarsat-locate-30 is the successful combination of the following components: an inmarsat modem, a GSM / GPRS modem, a GPS receiver, and a powerful computer.
In the field
Used for applications where security is critical and require a second radio channel. Ideal for organisations that demand immediate availability of vehicle data anywhere in the world or involve international transport that must be monitored with the lowest cost possible.
Main Features
Inmarsat modem
Offers bi-directional transmission of data and functions globally, even in remote parts of the world (eg. ocean, desert, rainforest, war zones, etc).
GSM / GPRS modem
Transmits data quickly and economically through the GSM network at a low cost.
GPS receiver
Collects pinpoint GPS positions globally.
Powerful computer
Processes and transmits data reliably while selecting the best transmission method for each scenario.
Technical details
Transceiver
size: 178 x 113 x 37 mm
(7. x 4.88 x 1.46 in)
weight: 244 g (8.6 oz)
operating temperature:
-25 °C to +85 °C
(-13 °F to +185 °F)
Satellite antenna
size: 126 x 93 x 25 mm
(4.9 x 3.66 x 0.98 in)
weight: 379 g (13.33 oz)
operating temperature:
-40 °C to +85 °C
(-40 °F to +158 °F)