Maintenance management for fleets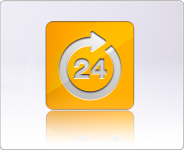 Company
KAMAG Transporttechnik GmbH & Co.
KG, Ulm, Germany
Tobias Strahl, operations manager
Sector
Transport
Background
For over 40 years, KAMAG has stood for cutting-edge technology and quality workmanship. In addition to distributing an extraordinary range of heavy-duty and logistics vehicles, the company also offers full-service solutions for its customers, providing maintenance and repairs to their clients' vehicles.
Problem
"Before we found out about ENAiKOON limit-checker, we had to manually calculate and check for upcoming general, safety, and individual vehicle inspections. This was very cumbersome and time consuming but necessary to ensure that our full-service benefits were delivered on time."
Solution
"The ENAiKOON limit-checker was important to our business from the beginning and it was implemented in our inViu pro account as soon as it was available. Now we are equipped with an advanced multi-level alert system. We can plan every upcoming inspection and routine maintenance that are included in our full service plan, determined by the date, operating hours, or distance travelled. We can now promptly send out our maintenance crew, whom are automatically informed about the task with an action plan."
Conclusion
The ENAiKOON limit-checker is an indispensable management tool for increasing safety and quality.
The following devices, accessories, applications, and plugins were used for this solution: