Security and theft protection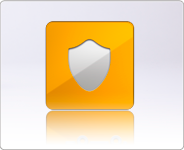 Company
Helene-Spielhallen GmbH
(Vulkan Stern) Berlin, Germany
Tobias Strahl, operations manager
Background
Helen Spielhallen operates casinos under the name "Vulkan Stern" in Berlin and its surrounding districts.
Problem
Four of the employees' cars were stolen, causing economic hardship to the employees.
Solution
The company decided to install a GPS device, the ENAiKOON locate-04, on thirty cars; this allowed them to monitor and locate the cars live through the online portal, ENAiKOON inViu pro. When another car was stolen, a status update alarm was sent from the portal. The police were notified and were able to recover the vehicle. "Without the telematics solution from ENAiKOON, we would not have gotten the car back, leaving us with the damages."
Conclusion
The car is safely back in the hands of the company; unfortunately, the thief remains uncaught. As ENAiKOON's telematics solution has more than proven its worth, they continue to equip more vehicles with ENAiKOON devices to ensure their security.
The following devices, accessories, applications, and plugins were used for this solution: