This week is the
Security & Policing tradeshow
, UK's only event for police, law enforcement, and security professionals. From March 11-13 2014, ENAiKOON will be exhibiting with Toughshield, a rugged mobile computing device provider. Together, we will be showcasing the benefits of telematics and NFC technology for police officers and security professionals. The combined solution using their robust mobile phones, our tracking devices, and our mobile apps will aid in improving mobile workforce management, operational efficiency, and employee security.

The
ENAiKOON NFC tracking solution for guard tour monitoring
is a system that uses NFC tags, NFC-capable smartphones, and the inViu NFC-tracker app. A security guard going on patrol would use their smartphone to scan NFC tags mounted along their tour. The NFC tag data along with the user ID and scanned time gets transmitted to the inViu servers where management can remotely view the patrol details from any browser. Keeping an accurate audit trail is essential when it comes to building trust, not only within the organisation but with clients and other stakeholders, and this solution will allow security companies to maintain a good reputation while easily managing their guards.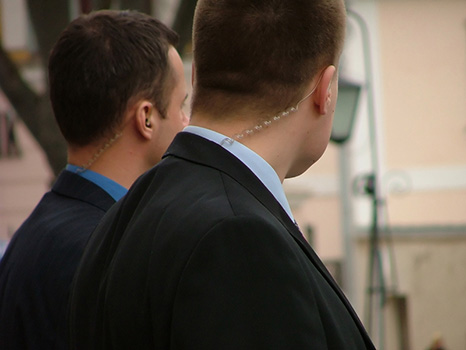 As for police officers, we developed software that helps deploy police officers based on their GPS location. This technological enhancement allows them to efficiently manage their regional coverage, shorten their response times, and increase their safety. In order to better manage a police department, all the police officers need are GPS devices on their vehicles or, alternatively, smartphones with the
inViu routes app
. Another great use of NFC and mobile phones would be in the evidence room. ENAiKOON has a partnership with
Security Bag
, a patented NFC evidence bag. By identifying each piece of evidence with an NFC Security Bag, police officers are able to quickly scan the tags with their NFC-capable mobile phones to access tamper-proof data and track their chain of custody. Less time in the office means more time out on the streets! In addition, the use of smartphones is further benefited out in the field for taking pictures of witnesses, suspects, victims, and crime scenes with GPS coordinates and timestamps for easy management of evidence images.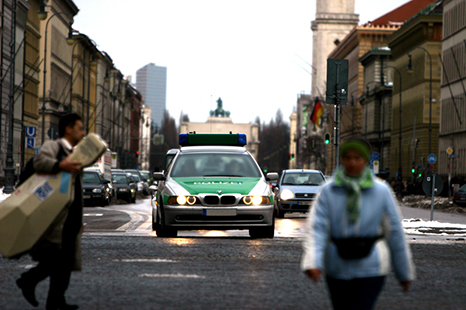 For all solutions mentioned, using reliable mobile phones with the right features is extremely important as the stakes are high for these professions. Most modern smartphones have NFC capability, though this alone is not sufficient enough for those who work under harsh conditions. Security guards and police officers require durable devices that can withstand emergency situations, and Toughshield's R500+ is the perfect device. Not only does it have an IP67 rating, but it resists water, dust, and other microparticles. Try dropping it 1.2 metres onto concrete – it won't break the screen! If you're attending the Security & Policing event in Farnborough, be sure to stop by ENAiKOON and Toughshield's booth! We are always looking for reseller partners, so if you would like to set up a meeting with us in Farnborough, please do not hesitate to
contact us
. For further information on our tracking solutions, visit our website at
www.enaikoon.com
.