We are constantly being surrounded by new technology every day without actually acknowledging its grandeur. Let's put the spotlight on Near Field Communication (NFC), a technology also referred to as RFID (Radio Frequency Identification). As consumers, do we really understand the full capabilities of this technology? NFC has been around since 1980 with slow adoption, and now this trendy technology is on the rise as we see it in contactless payment systems, public transportation, and proximity marketing. That being said, are there other uses of NFC for businesses?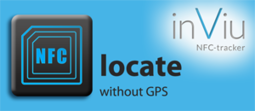 Many. It can deliver convenience and efficiency to a variety of sectors that employ mobile workers. Don't be intimidated by the new emergence of this technology. It's surprisingly easy to comprehend, use, and incorporate into businesses.
Tracking tasks and employees
NFC tags can contain information such as task description and instructions for a specific location. With the mobile employees equipped with NFC-capable smartphones, they can easily scan NFC tags to acquire certain product or location-specific information related to their job. Tags can also be placed on certain rooms, places, buildings, and even equipment where employees can check into. This helps indicate who was where at what time using what equipment, etc. This feature is extremely beneficial for automating the tasks for mobile employees, eliminating paper log books and saving time on administration. It's great for cleaning, hotel, and security industries as well as any sector with mobile workers.
Tracking stock and inventory
Not only can you read data from NFC tags but you can also write them using NFC-capable smartphones! This means you can update certain information on the tags, like product description and inventory counts. Doctors and nurses can easily scan patient tags to acquire prescription info and details from a last visit. Retailers and rack jobbers can place tags on merchandising shelves with product info and update the stock counts for precise inventory counts. No paperwork necessary. Add a bit of creativity to these two features and the possibilities derived from NFC technology for business are endless! The system requires very little overhead and a low start-up cost for something that can save you time in employee management and training. An NFC tag can cost as little as 30 cents depending on your application, and if your employees require mobile phones, there you go! You already have your hardware. All you need is reliable and powerful NFC management software, like inViu pro, to coordinate the scanned data with its user, time, and location. To learn more about NFC technology, visit the
Wikipedia
page.