With no sign of fuel prices going down, fuel theft continues to grow in all parts of the globe. In recent news, Brentwood and Chelmsford in the UK, experienced
thousands of litres of diesel siphoned out of 8 lorries
during the drivers' break. In the Philippines,
employees of the Metropolitan Manila Development Authority have been arrested for selling diesel fuel siphoned from their work vehicle
. None of this would have happened if the vehicles were properly equipped with an anti-fuel-theft system. Unmonitored vehicles are left vulnerable to fuel theft, and the surveillance of fuel tank level becomes critical to catching thieves in their act.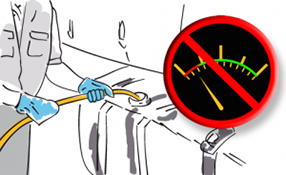 Any reputable anti-fuel-theft system should monitor fuel consumption, for both fuel theft prevention and fuel efficiency. Continuous monitoring of fuel consumption and appropriate driver training can save 10% on fuel costs. With diesel thieves being capable of stealing up to €1,000 worth of fuel, a comprehensive system that can save fuel costs and stop diesel theft is well worth the investment for any company that owns a fleet of vehicles.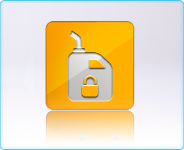 Investing in the right system is exactly what one transport company in Southern Germany did after a series of fuel theft incidents. The company, who wishes to remain anonymous for security reasons, chose ENAiKOON's anti-fuel-theft system to catch their diesel thief. They experienced 10 cases in an isolated truck transport site, where they installed surveillance cameras. Even with cameras, the thief continued his work and the company was unable to identify the offender. Finally, the local police stepped in and monitored the site for several weeks, but even that was unsuccessful. Their last resort was the use of ENAiKOON's telematics solution. The system was installed on their trucks in the summer of 2010. The results were immediate. Shortly after the installation, the company's management received a text message (SMS) alert, informing them of an acute deceleration of fuel from one of their trucks. Knowing that the thief caught the bait, management contacted the police right away, whom were able to catch the crook in action. The ability to monitor remotely and in real time using their smartphone has allowed this company to react fast enough to stop the crime. ENAiKOON can also help with other fleet management needs, such as vehicle maintenance, driving behaviour, dispatcher communication, and driver coordination.
Contact ENAiKOON
for further information on how to stop fuel theft and increase fuel efficiency or check out
www.stop-fuel-theft.net
.