14 years ago, ENAiKOON was founded as the first member of the Ventriga Group, in order to provide commercial customers with custom telematics solutions. Tens of thousands of construction machines, vehicles, containers and other mobile objects have since then been connected to the
ENAiKOON platform
Teleservice Holding AG, a Munich-based company that deals with telecommunications service, was added a few years later. And today we are pleased to present you
ginstr GmbH
, the latest member of the Ventriga Group: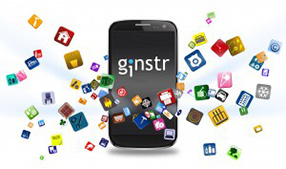 ginstr
is a full sister company of ENAiKOON. Like ENAiKOON,
ginstr
focuses exclusively on commercial customers.
ginstr
specialises in the digital collection of form data, the optimisation of work processes and the development of customised applications and business solutions for companies in all industries. This includes Internet connection and data transfer to headquarters.
The focus is on implementing previously used paper forms as smart phone apps.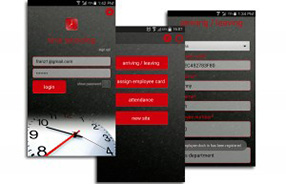 We have invested more than 1 million Euros in this technology to date, making it possible to convert almost any paper form into a smart phone app for a lump sum of only
790 Euros
.
–>This provides ginstr customers with a number of valuable benefits: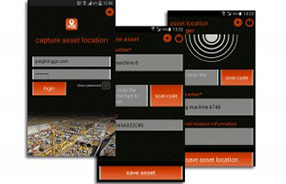 Collected information is immediately available at headquarters
Current status information at headquarters at all times, in scheduling, for requests from customers, etc.: the transmission of collected data from smart phones to the office takes only a few seconds
Immediate collection of invoices for work performed
No more paper forms are lost
Filing must no longer be organised and arranged for the paper forms
The computer now takes care of searching for previously collected data
Better quality of collected data
No missing information
Information is checked for plausibility when entered
No data collection costs and no transcription errors from the form into the computer, as this step is no longer required
Electronic signature by customers and employees on their smart phone
Additional data that cannot be collected with a form
Images of work results, damage, conditions, etc.
Adding videos, voice messages, file attachments, GPS positions etc..
Data import and export
Existing data can be reused in the ginstr system
All collected data can be exported from the ginstr system for further processing in existing programs (e.g. accounting, scheduling, human resources, etc.)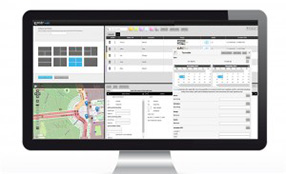 Since the platform was released about a year ago, a number of companies have already decided to use the ginstr technology. Solutions were implemented in very different industries and regions of the world for these companies.
Below are some examples:
Africa
Emergency call system for diplomats in Ghana
App for managing patient information similar to the German health insurance card in Nigeria
Australia
Monitoring the regular cleaning of toilets during the Australian Open, the famous tennis tournament
Germany
Reading electricity meters at a real estate company with approximately 2000 commercial rental units
Regular reports on the state of approximately 500 unused properties belonging to the federal state of Berlin
Collection of work reports with respect to vending machine servicing (loading, cleaning, maintenance…)
Timekeeping of mobile employees
Dubai (Middle East)
System for registration of participants at events, including admission control
India
Solution for parking attendants in car parks. Ensures that the existing parking spaces are only used by those who have previously hired them.
Israel
Work logs for hotel staff
Work logs for security guard employees
South America
Administration of 600,000 items of school furniture in Ecuador
USA
Reporting system for caregivers in a nursing home
Reporting system for a company that takes back leased vehicles on which customers have stopped paying instalments for a certain time (so-called Repo Services: https://en.wikipedia.org/wiki/Repossession) https://en.wikipedia.org/wiki/Repossession)
and much more. Several dozen typical examples of solutions realised to date can be downloaded from
Google Play Store
, from
ginstr app store
or from the
ginstr website
. You can try out all the apps along with the associated office software free of charge at any time. Feel free to contact us! In order to test ginstr apps that use
NFC tags
we would be happy to send you a few sample tags for free.