How do you know your truck or construction machine is due for service? Scheduled maintenance of vehicles is important for any business that relies on the performance of its vehicles. Transport and logistics companies must meticulously plan their fleet's maintenance schedule to avoid vehicle failures,delays extra costs and fines. In the past, this was done by manually tracking service dates, vehicle mileage, and vehicle conditions. Today, things are a little different. With the help of telematics, companies are now able to receive automated reminders with customised thresholds for a seamless maintenance program.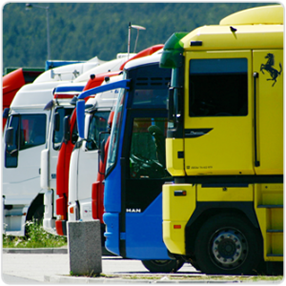 How this works is that the telematics device attached to each vehicle collects vehicle data, such as mileage and operating hours, and sends this information to the ENAiKOON servers. ENAiKOON limit-checker then receives this data and compares actual mileage and actual operating hours of each vehicle with predefined thresholds and sends out alerts in case of upcoming or overdue maintenance measures to the responsible persons.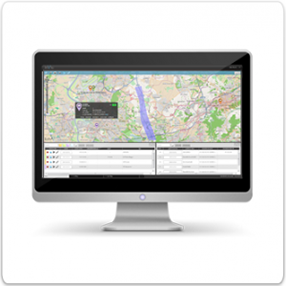 This way, scheduling upcoming maintenance for each vehicle and detecting overdue maintenance is automated, resulting in increased productivity and reliable vehicle performance. Tobias Strahl, the operations manager of KAMAG, shares his story on how telematics increased their business efficiency. Mr. Strahl is the operations manager for KAMAG Transporttechnik GmbH & Co. KG, a transport company in Ulm, Germany, that has been offering transport and logistics services for over 40 years. In addition to their logistics services, they also offer full-service solutions that include maintenance and repairs of their clients' vehicles. For this reason, having an accurate and automated maintenance schedule is critical to KAMAG's business. Known for their use of cutting-edge technology, it was a breeze for KAMAG to adopt a new telematics system. Once they learned of the ENAiKOON fleet management solution, they installed the
locate-04
GPS tracking device on all of their vehicles. Access to the ENAiKOON web portal,
inViu pro
, allowed Mr. Strahl and his team to view the location data for their entire fleet. When the
limit-checker plugin
became available, KAMAG did not hesitate to add it to their system as it made it possible to set customised alerts for their service schedule. "Before we found out about ENAiKOON limit-checker, we had to manually calculate and check for upcoming general, safety, and individual vehicle inspections," says Mr. Strahl, regarding the time-consuming work involved in ensuring the timely delivery of their full-service benefits. "Now we are equipped with an advanced, multi-level alert system. We can plan every upcoming inspection and routine maintenance included in our full-service plan, determined by the date, operating hours, or distance travelled." Mr. Strahl is now able to promptly send out their maintenance crew, already informed of their task with an action plan. The ENAiKOON system and its software have helped the company increase the availability and quality of their fleet, gaining trust and loyalty from their customers. To learn more on how to improve your fleet's vehicle maintenance, contact ENAiKOON at
sales@enaikoon.com
.