With over 1.3 million registered users, the growing community of OpenStreetMap (OSM) has been continually showing interest in the Android app, Keypad-Mapper 3. The app's current developer,
Markus Semm
, was invited as a keynote speaker to
FOSSGIS in Switzerland
this past month and will be speaking again at the
2013 State of the Map Convention in Birmingham
. His speech will focus on the new features of the updated app and the importance of house number and address mapping for the open-source project.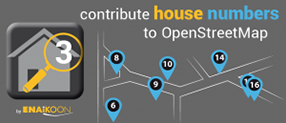 Keypad-Mapper 3
is an Android app dedicated to the rapid mapping of house numbers and address nodes. Based on the original KeypadMapper by Nic Roets, the latest version allows mappers to easily record the GPS coordinates of house numbers to contribute to OSM. This version has an enhanced User Interface (UI) with new, improved features. The app records house numbers while making text, audio, and photo memos to help with the mapping process later in JOSM. It also has a "freeze GPS" feature that allows users to save the actual GPS coordinates of the address node while searching to see the house number. The last three house numbers are clearly displayed in the history and typing while in landscape mode opens up a full keyboard. Address details and GPS accuracy can be viewed in its other windows, offering all the features necessary for successful house number recording. Other features that improved its UI are the configurable settings. You can choose between 9 languages and metric or imperial systems. The heading calculation can be switched from compass to GPS and various other options help you save battery life and data space. Users are saying it "does exactly what I need" and "makes it simple to contribute."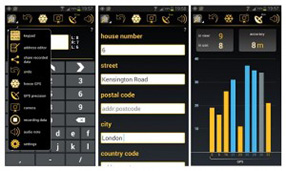 Keypad-Mapper 3 was developed in hopes to help grow the map data for OSM. Always looking for ways to improve the OSM mapping experience, Markus welcomes any feedback regarding the Keypad-Mapper 3 app which you can download for free at
Google Play
. Visit the
wiki page
of Markus Semm for further information or contact Markus at msemm@enaikoon.de