The striking new technology of NFC has been offering unprecedented features for the hotel industry. Guests can now check into their rooms using their smartphone as a key. People can easily gain travel information with a touch of their phone. We see how NFC can benefit the hotel guests, but how can it help improve the actual hotel operation?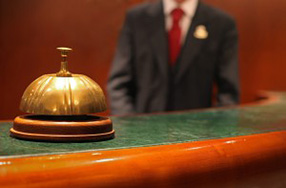 Before we get into hotel solutions, let's talk about NFC.
Near Field Communication
uses a reader, or an NFC-capable smartphone, to read data on NFC tags. The ENAiKOON NFC solution records the time and location of the tags read using the Android app,
inViu NFC-tracker
. This information is then sent to the ENAiKOON server where the data can be further analysed on the inViu pro web portal. A hotel manager's job is to oversee the entire operation, from the restaurant to house cleaning. Keeping an eye on every employee can be challenging, especially with so many different departments. One of the ways to monitor employee tasks is using NFC technology. Equipping mobile workers with an Android smartphone will allow them to use it to check into certain rooms, floors, and sections of the hotel. Housekeepers can easily follow special requests per room and maintain a flawless schedule without any paperwork. Security staff can log their patrol routes by scanning NFC tags throughout the hotel, eliminating all paper logs.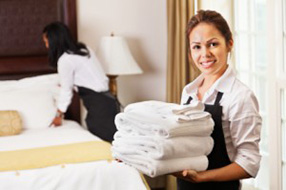 Once the manager logs into
inViu pro
, all of the tracked employees and their activities will appear. This is a great way to manage employee tasks, especially those tasks that are location specific. Reports generated from inViu pro will eliminate all other paperwork, resulting in increased productivity and efficiency for all employees. To learn more about the ENAiKOON NFC solution, visit
www.nfc-tracker.com
or contact
ENAiKOON
for a tailored solution for your hotel