Does your company deal with containers? If so, you're probably familiar with lost containers and the hassle associated with locating them using tedious excel spreadsheets. Thanks to telematics, those days are now over.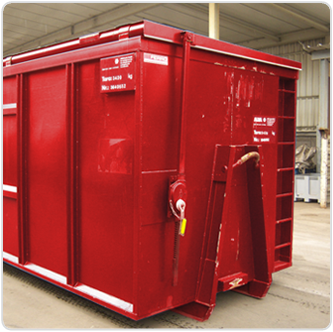 ALBA R-plus, an international waste management and recycling company, had experienced these exact issues in the past. They have over 600 waste containers throughout Europe at various locations. Once the containers are full, they are picked up and sent for recycling. The problem is that they are all collected through a central collection system for Waste Electrical and Electronic Equipment (WEEE). Other competing waste companies also have their containers collected there. It is possible to accidentally pick up another company's container. Without a proper tracking system, a company can easily lose one of their containers to another, and this is exactly what happened at ALBA R-plus. Several containers went missing; no one knew where they were or which competing company had them. There was absolutely no way of telling their location, making it impossible to recover the missing containers.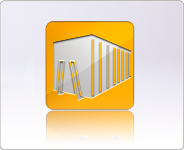 That was, until they discovered telematics. They searched for a comprehensive tracking solution that would allow them to monitor every container's location. ENAiKOON's container management system includes robust yet discreet GPS tracking devices, affordable SIM cards, and a powerful, web-based software. ALBA R-plus equipped all of their containers with the
ENAiKOON locate-15
, a GPS tracking device with an internal battery that lasts for 10 years. The container's location is sent to the ENAiKOON servers via an inexpensive
SIM card
, allowing real-time data transmission. This data is then viewed using the web portal,
inViu web
, which is accessible with any web browser. "With the stand-alone tracking device, ENAIKOON locate-15, we receive a current location update for all of our containers every day, which is perfect for our container management," comments Jean Ziemann, manager of ALBA R-plus. "The use of excel lists for our container accounting is a thing of the past. All we have to do is look in inViu web for the container location so that we can retrieve it for use again." The integrated map in inViu web displays the exact location of each container, making it easy to identify the trade flow of recycled goods when a competitor gets a contract to pick up the materials. Most importantly, their long search for missing containers is over. For more information on the container management system, visit our
case study
page or contact ENAiKOON at
sales@enaikoon.com
.