inViu routes: the route recording Android app that manages and shares your routes, POIs, and GPS photos
We are proud to introduce our newest addition to the
inViu app family
: inViu routes. We are particularly excited about this app because of its comprehensive features that will attract travellers, geocachers, and outdoor sport enthusiasts as well as families and small businesses wanting to keep an eye on their assets and people. It's the only GPS app out there that is integrated with a backend server, allowing the user to do so much more than just record routes! This ad-free app is now available on Google Play for
free download
! Let's explore the robust list of features this app has to offer.
inViu routes
allows the user to:
Record routes
This feature is great for anyone wanting to record certain travel routes, and special locations or photos associated with the route. Record a road trip and all the scenic stops you make, or hiking trails and the beautiful views from the top of a mountain.
Create POIs and GPS photos
Points of interest (POIs) and GPS photos are useful for anyone wanting to know the exact location of particular places.
Share data with others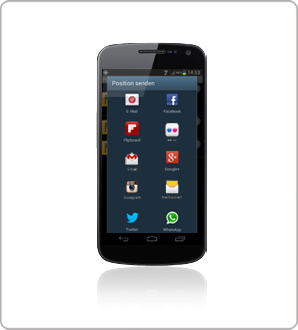 You can share any route, POI, or GPS photo via any installed app on your phone. This includes e-mail and social media apps, such as Facebook and Twitter. It provides an easy way to share locations with all the important GPS information.
Set location-based reminders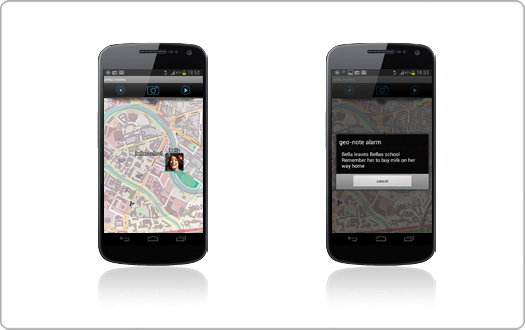 Unlike time-based calendar reminders, inViu routes allows you to configure notifications depending on a specific location. You can receive notifications when you enter or leave a geofence or when someone enters or leaves a geofence. They can be text reminders or voice memos that get played as the notification. This feature is great for busy, on-the-go people that go to multiple recurring locations.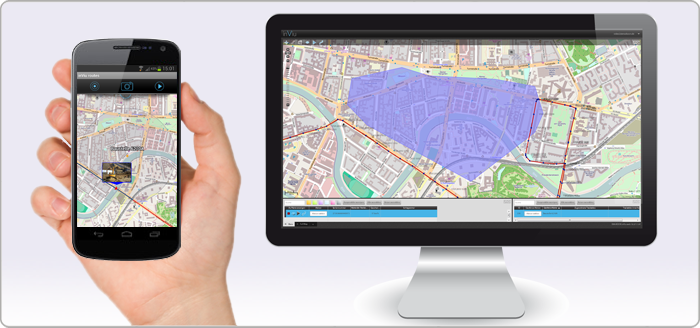 Turn your phone into a GPS tracking device
That's right. Installing this app on an Android phone is a great, money-saving option to buying an expensive GPS tracking device! Simply register for a free ENAiKOON iD within the app or online in inViu web, the free asset tracking software, and watch where the phone goes on the integrated map.
Monitor multiple trackables
With inViu web, you can register up to 4 devices at no charge! This means you can monitor family members to ensure their safety, or manage the locations of employees for small businesses. You can set e-mail notifications for when a trackable enters or leaves a certain location. Explore all of these features for free without any ads! If you would like to monitor more than 4 trackables in inViu web, contact us for a monthly software subscription package that suites your needs.
Testing inViu routes
Download app from
Google Play
on your Android phone now or use the QR code – try for free!