We at ENAiKOON are excited to announce a new partnership with electronic engineers, AM Bromley, for their innovative TIRE MONITOR SYSTEM (TMS) ®.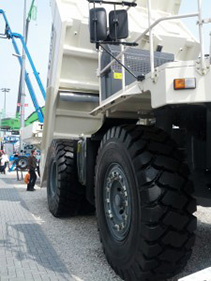 This partnership was announced on April 17 at Bauma 2013, the world's largest international trade fair for construction machinery, building material machines, mining machines, construction vehicles, and construction equipment. There they showcased A M Bromley's
TIRE MONITOR SYSTEM (TMS) ®
and
ENAiKOON's GPS tracking system
. Our joint project started a few months ago, and the final product will be ready shortly. Stay tuned for the official launch!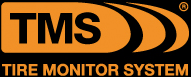 About TIRE MONITOR SYSTEM (TMS) ® The TMS is a wireless direct tire pressure gauge and monitoring system for large off-road vehicles such as mining & construction, tire testing, earthmover, container & cargo handling equipment and transit systems. The solution involves tire pressure and temperature monitoring sensors that attach to Off-The-Road (OTR) tires. The data from these sensors are transmitted to the driver's display screen via the receiver. The data can also be analysed through the TMS Manager and the TMS Log Graph Window's applications. Why monitor OTR tires? These industrial, OTR tires are each worth around 50,000 USD! Getting its full use and extending its lifespan is crucial to controlling expenses for any company that uses large construction and mining vehicles. Proper maintenance of these tires can help avoid accelerated wear, improve fuel efficiency, and reduce tire failures. For more information on AM Bromley's TIRE MONITOR SYSTEM (TMS) ® visit
www.tiremonitorsystem.com
.