I know that many business owners are initially hesitant to invest in technology that doesn't directly correlate to sales, but if you're not controlling costs and managing your people wisely then you are most likely experiencing leakages in expenses and labour. This is something no business can afford during tough economic times. Telematics is a great "trainer" that will keep your business in shape, allowing you to efficiently manage your business and free up valuable time to focus more on building sales.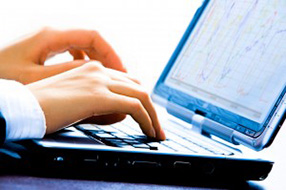 Let's first address what
telematics
is. It's the union between telecommunications and informatics. It's not just navigation systems in cars and GPS trackers, but the use of such devices along with powerful software that allows you to manage, analyse, and export the collected data to help improve your business operation. The primary use of telematics is to remotely monitor trackables (tracked assets or people). This alone can save a tremendous amount of travel time and labour costs. Knowing exactly where these trackables are located and being alerted whenever there is a change from the norm can help prevent theft and unauthorised use of equipment, vehicles, and machinery. Now imagine being able to obtain precise
CAN bus
and fuel level information from your vehicles; locations and tasks being performed by your employees; temperatures of machinery and refrigeraeted trucks; hours of operation of rented equipment and vehicles; and communication records with your drivers and mobile workforce. Not only are you saving time and labour costs, but also minimising vehicle and equipment maintenance costs, damaged perishable products, and fraudulent activity. Having access to detailed records without having to manually collect the information is the convenience that telematics can bring to you and your employees. The relatively new use of
NFC
in telematics has revolutionised remote personnel management. Your mobile employees can now scan NFC tags using an off-the-shelf smartphone to create records or to check into places without the use of paperwork. If cutting back on administration and going paperless is one of your business initiatives, NFC technology is definitely one of the most cost-effective and eco-friendly solutions. Security companies for guard tours, health care for visiting nurses, and retailers with a mobile workforce are all beneficiaries of an
NFC telematics solution
. No matter how big or small your company is, cutting costs and increasing business efficiency should be prioritised in every industry. To find out more on how to integrate telematics into your business,
contact us
for a customised solution.